Offering shelter, safety,
support, and love to the
children, youth, and families.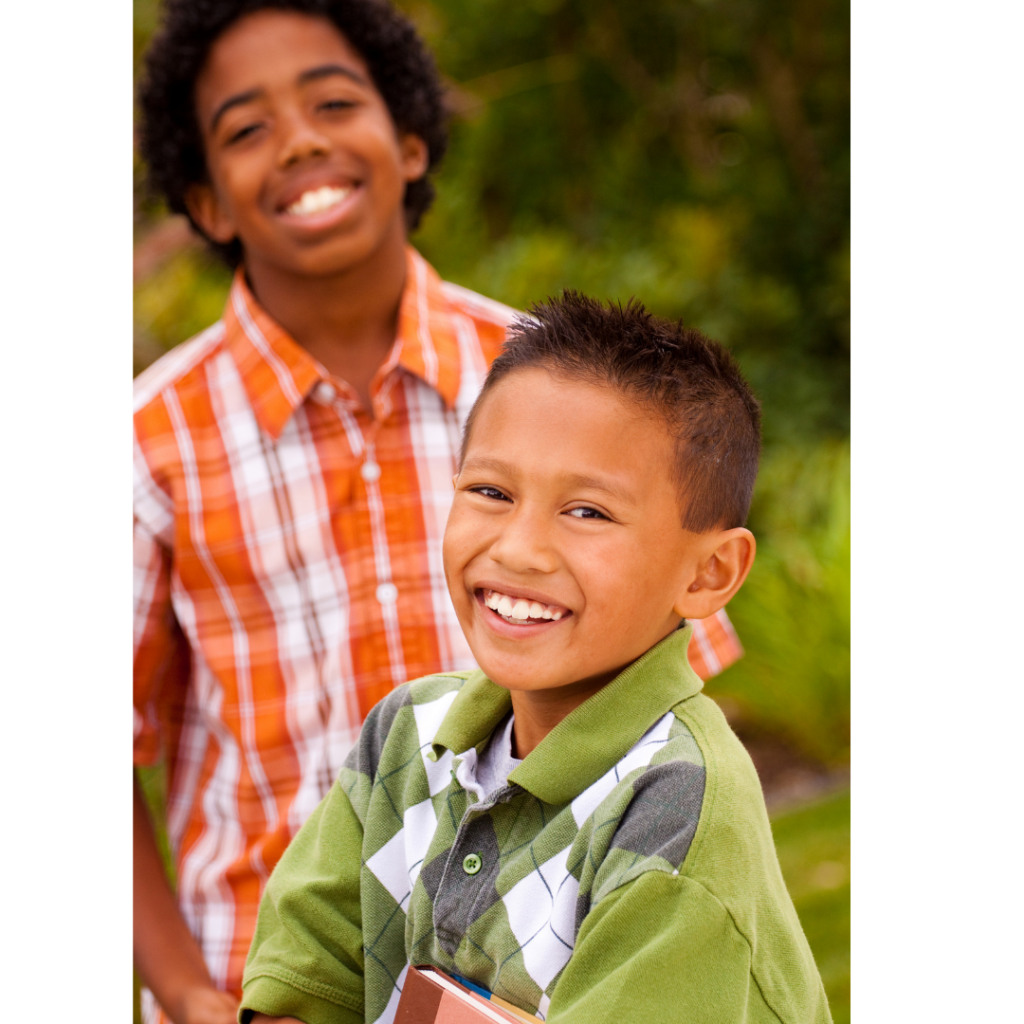 Open Arms, Incorporated, began in 1991 in response to a Grand Jury's recommendations to fight child abuse.
The Bridge was opened as a shelter for confirmed cases of abuse and neglect or for runaway and homeless youth. During their time with us, all their necessities are provided.
It is the mission of Open Arms, Incorporated to bring healing, hope, and help to children, adults, and their families in need of support, intervention, and prevention as a result of child abuse and homelessness, in all its forms.
The Transitional Living Program provides a safe and stable home for youth transitioning out of foster care or those youth who are homeless, between the ages of 18 and 21. This program aims to transition these disadvantaged youth into productive citizens in the community. The participants are placed into scattered-site apartments where the basic necessities (i.e. food, clothing, and shelter costs) are provided for them until they eventually phase out of the program in graduated phases.
The Street Outreach Program is our newest addition. This program provides mentoring and prevention methods for street youth. Staff members in this program work in low-income areas and in "hot spots" for troubled youth. The goal of this program is to reduce sexual exploitation and abuse of street youth.
The Runaway & Homeless Program
is part of the Federal initiative to provide shelter and safety to runaway and homeless youth. Youth in crisis are referred to this program so that intervention and prevention methods can be put into place to assist in improving familial dynamics in the home, or if necessary, intervene with other agencies to ensure the safety of the youth in crisis.
The Bridge accommodates
children from birth to 18 years of age. During their time at the Bridges all of their necessities are provided: food, clothing, shelter, recreation, job training, advocacy, education, as well as counseling by a staff therapist. Open Arms, Inc. provides a safe and structured environment for these children, allowing them time to heal and grow. Open Arms, Inc., through the Bridge, runs one of the few Emergency Shelters in southwest Georgia.
The Open Arms, Inc.
HUD Street Outreach
Program provides essential services necessary to reach out to unsheltered homeless people of all ages, prioritizing youth; connecting them with emergency shelter, housing, or critical services; and provide urgent, non-facility‐based care to unsheltered homeless people who are unwilling to exit the streets at the time of contact.
The Open Arms, Inc.
Maternity Group Home
(MGH) Program is a supervised scattered-site apartment design that houses and supports up to four youth at a time, with a maximum of two children each. Each apartment has 2-bedrooms. The 4 apartments are in one unit. Services are provided for up to 21 months, or until a youth turns 18 years old, if they enter a program at age 16.
The Open Arms, Inc.
Rapid Re-Housing
Program provides short-term rental assistance and services, with services ending once rental assistance terminates. We help people obtain housing quickly, increase self-sufficiency, and remain housed. The Core Components of this program include: housing identification, rent and move-in assistance, case management, and services.
The Open Arms, Inc. Emergency Shelter Program provides immediate shelter for individuals or families (youth are prioritized) that are literally homeless (e.g. living on the streets, in cars, places not meant for habitation, etc.). With an average stay of 30 days, clients stay in our shelter and their basic needs are met. During their time, a Housing First approach is used to assist them in removing any barriers that are preventing them from being permanently housed. The goal is that each person is able to secure permanent housing at discharge and do not re-enter homelessness again.
Providing positive and meaningful outcomes for
youth

24,456
Total nights of shelter were provided this year.

100%
Youth receive individualized case management

1,845
Children have been helped this year

80%
Youth exit to Permanent Housing.